Hoteliers for three generations
Founded by the Vittozzi family, the Hotel Palace was at that time the only hotel reference point in the entire Battipaglia area. Today, 40 years later, the Vittozzi family is still there, proud to personally take care of the management of the only hotel in the city center that can boast decades of experience in the hotel industry. The last renovation is a witness not only to the desire for research and study in the sector but also to the awareness of the Vittozzi family of having to improve over time.
The Hotel Palace in Battipaglia today combines the modernity of the hotel structures of our times with the traditional and inimitable hospitality of the citizens of southern Italy.
4 REASONS
TO BOOK DIRECTLY FROM OUR WEBSITE
You will book at the best available rate
Direct booking, no commision.
Garage: free while seats last. It is possible to reserve a parking space for € 5. The garage is covered and under video surveillance and is connected to the hotel by lift.
Guaranteed Upgrade Service: if a higher category room is available at check-in you will be offered without additional costs
Strategic position in the heart of Battipaglia
The Palace Hotel is located in Battipaglia, in the province of Salerno and is highly competitive for the quality / price ratio of services and facilities, functional for transport efficiency and strategic for those wishing to explore Campania or reach Calabria and Sicily thanks to its intermediate position along the A3, the highway that leads to Reggio Calabria.
Our hotel is a great starting point to visit seaside resorts like Costiera Amalfitana and Cilentana, or for those who wish to visit Salerno "garden city" or admire the splendor of the millennial Temples of Paestum.
The Palace Hotel is only 800 meters from the A3 Salerno Reggio Calabria motorway exit and is just 400 meters from the Battipaglia railway station.
For years we have always carried with us a symbol of hospitality, an unmistakable characteristic of the warmth of the homes of the past: the fire that, always alive in the fireplace of our hall, will invite you to sip a drink while you wait for your opponent's next move in a classic chess game.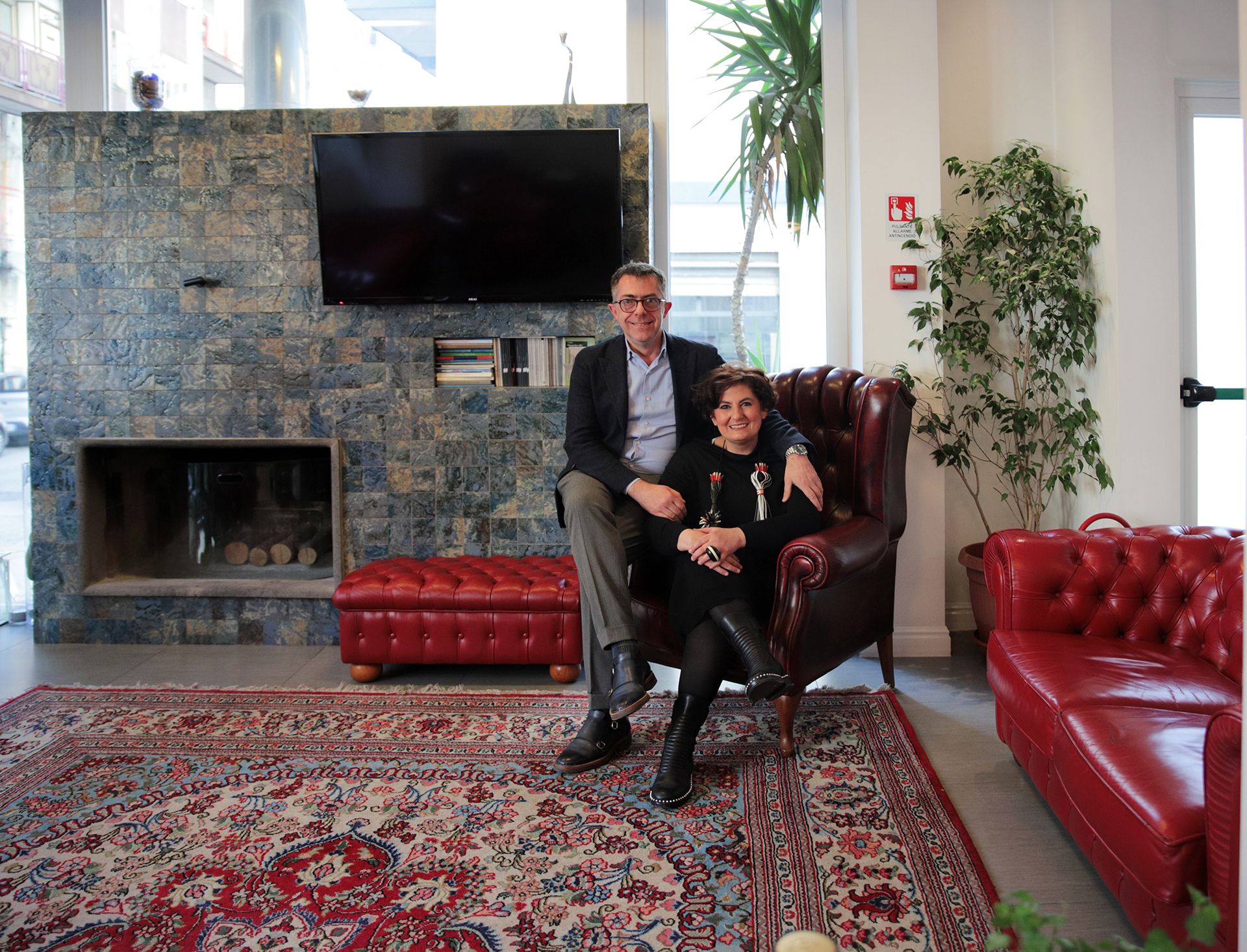 Forget being simple customers, because here you will be at home!
It seems difficult to stay in a hotel and immediately feel in your own natural environment. Yet at the Hotel Palace in Battipaglia it will be just like that. We are sure of this.
We will be able to fully understand all your needs and turn them into the best hospitality service. Because for us you are not just guests and it is not just a hotel, you are in our beloved home, in our family place. Hospitality is passion for us and we will make sure to leave you an indelible memory of us!
Emilia and Federico